May 04, 2016 Tallinn - Global CAD/CAM provider, MIP Ltd, will showcase the latest innovations in the area of aluminium extrusion die design and manufacturing during the leading Aluminium Extrusion Technology seminar and exposition "Extrusion Technology 2016" (ET 16) in USA, where visitors to the MIP's stand will discover a complete extrusion die process cycle from 2D Drafting to 3D Design, from Manufacturing to Simulation.

ET 16 is the industry's most anticipated and respected educational conference and product exhibition. This year, ET is headed to Chicago for four power-packed days that will bring together the full range of industry's new innovations and leading professionals.

The show, which runs from 2nd to 6th of May in Chicago welcomes more than 1,200 industry professionals from more than 50 countries with the aim to see the newest technologies in the area of Aluminium Extrusion technology, where they can effectively meet researchers and industrial partners.

Chicago is one of USA's most dynamic regions in terms of high industrial development, innovations and technical expertise. The show is predominantly aimed at small to medium enterprises and other smaller companies but also includes larger industrial groups, providing a real opportunity for MIP to showcase ExtrusionPower product family at Booth 903.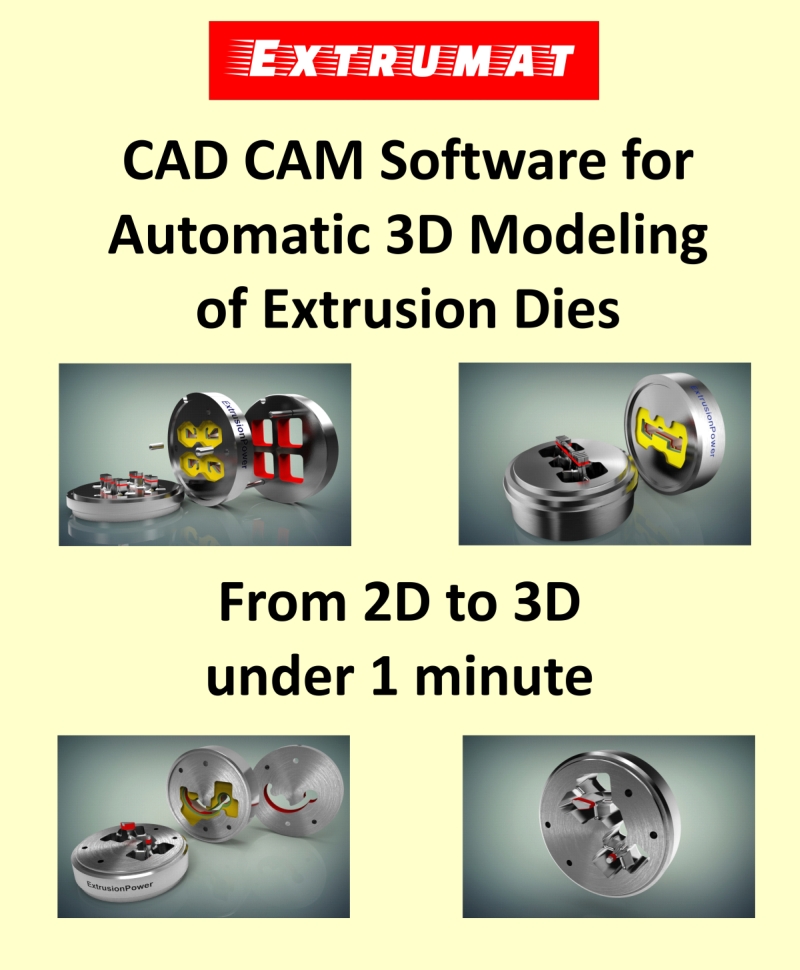 ExtrusionPower's latest V19.00 release contains 2 new modules and over 30 important new and enhanced CAD / CAM functionalities for the design and manufacturing of extrusion dies, integration with CAM systems for 3 to 5 Axis milling, turning, and wire EDM. This new release introduces a number of new product features, with the continued focus on solutions for automation of design and manufacturing of extrusion dies.

One of the exciting features will be definitely the new module ExtrusionCAM, with its rapid and automatic programming, safe and reliable 3 to 5 axis toolpaths and high performance one button machining.

The new ExtrusionPower V19.00 has a focus on speed. Due to the new module "Extrumat" it automatically creates 3D die models from 2D die drawings very fast (often under one minute), enables quicker response times when communicating with die layout designers, improved syncing between AutoCAD and ExtrusionPower, tight integration with new module ExtrusionCAM, plus a range of additional functions and direct editing capabilities.